What did you choose to wear this morning? Did you plan it out? Think about how others perceive your choice? Or did you throw on your most comfortable outfit? Maybe you even left your PJs on?
Any of those scenarios is likely for me, depending on the day! Consider how the fashion of royalty can inspire you… Recently, I watched a special from PBS on monarchs from the past, Tales from the Royal Wardrobe, which explained how what they wore helped portray their power – or lack of it. It made me think about how royalty and people in government today still use clothes and appearance to portray their standing and strength.
It resonated because public sentiment continues to support casual dress. However, we also know the saying that you need to dress for the position you want in life. So, how can we remind ourselves to step it up a notch when pulling out our clothes in the morning? Especially busy women entrepreneurs who may work from home. Perhaps it's a reminder of why it's important to put that face on in the first place.
Consider what fashion does, what it means.
Your fashion choices contribute to your overall persona. How do you want to be seen? Strong? Too occupied to wear a variety? (Here's looking at you Mark Zuckerberg!) Pulled together? Fashion forward? Sophisticated? Elegant? Timeless?
Let's look at four examples of very different women in royalty and powerful positions around the world to explain further what I mean.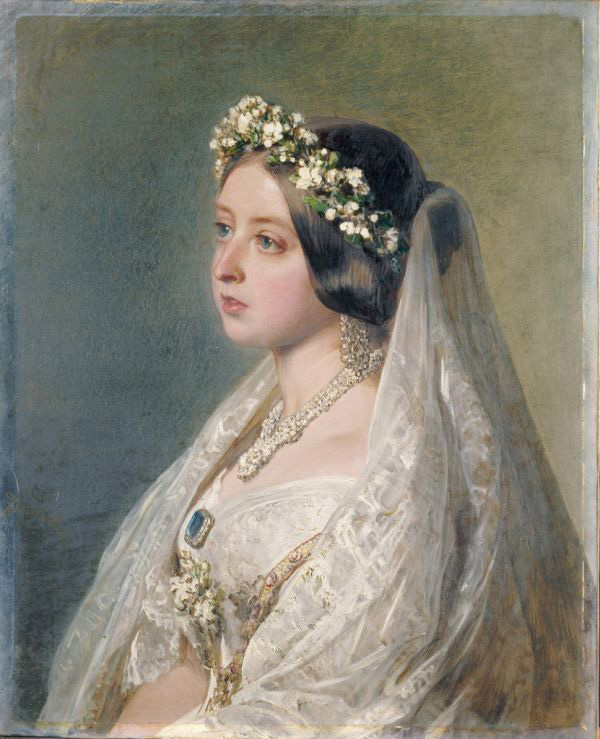 Queen Victoria of Britain
I want to start with one example of someone from the past because fashion, the power of it, and the scrutiny of it is nothing new. There is now, and has always been, strong power in being aware of how fashion shapes public opinion.
Queen Victoria wrote to her son Edward, Prince of Wales in 1851 that dress gives, "the one outward sign from which people can and often do judge upon the inward state of mind and feelings of a person as it is all they can see.*"
She wasn't known for being one of the most fashion-forward monarchs; however, she was impeccable in her choices. She wore British designers, trended toward the understated but elegant, and straddled the line between modest and high-class, all at once. She was a serious ruler, a queen, who needed to be respected. Her fashion showed her standing but also wasn't elaborate enough to irritate the public due to being ostentatious. In fact, she actually opted against wearing a crown for her wedding and instead chose a simple orange blossom wreath! That attitude, no doubt, contributed to her reign of 64 years. We've seen similar decisions made from Queen Elizabeth throughout her lengthy reign as well.
Catherine, Duchess of Cambridge
Fast forward more than one hundred years and peek at Kate Middleton's closet. As a young woman thrust into the harsh scrutiny of the world, it was necessary to project sophistication, intelligence, and class. She rarely makes what observers would call a misstep and has already turned into a fashion icon. We now follow Kate's lead on so many items. Hosiery. Long-sleeve wedding dresses. Hats. (Oh how I often wish I were British to wear an amazing fascinator!) Brightly-colored dresses. Nude pumps. Laid-back luxury sweaters and jeans. She's just always pulled together to portray class, yet approachability. Sounds good to me.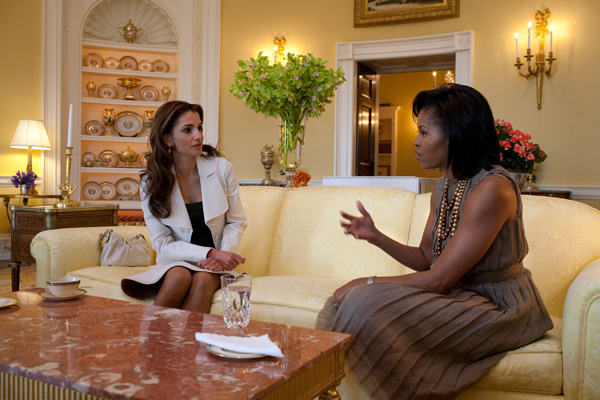 Queen Rania of Jordan
Now skip across the world to Jordan.
Queen Rania has always shown exquisite taste and glamour. Whereas the previously mentioned royalty choose clothes that are classy and elegant, Rania's choices are ornate and feature what's a more global design aesthetic. Her outfits are chic, tailored, and down-right beautiful.
Her contemporary fashion is in line with her contemporary views on promoting women's rights in the Arab world. She dresses as a powerful woman, always in a stunning manner and is my favorite on the list here. She is truly a fashion icon. For more on this, read this interesting Q & A from Elle Magazine on Queen Rania's website.
Michelle Obama
Though not royalty, as First Lady of the United States, Michelle Obama is in a place of power and prestige. She entered the position determined to leave her own individual mark. Focused on raising strong daughters, keeping military families strong through the Joining Forces campaign, and strengthening the bodies of American children through Let's Move, strength is a large part of who she is and what she focuses on. That bleeds straight into Michelle's fashion choices.
You'll often spot her in sleeveless dresses, where she flaunts the result of her time spent working out. Michelle selects bold colors and prints and is not afraid to trend edgy when she's feeling it. Another thing she's not afraid to do – go sporty in sneakers and fitted jeans.
Judging from her fashion, Mrs. Obama knows who she is, what she likes, and she's not afraid to dress to fit her mood. Pretty All-American if you ask me!
Why the Fashion of Royalty Matters
These women know themselves, they know their missions, and they know their audiences. Their fashion choices reflect that knowledge.
The non-verbal cues you share with your dress can truly make an impact on your personal and professional interactions throughout the day.
As a working professional and new woman entrepreneur, I also know how difficult it is. I want to look posh and classy and timeless and cool and elegant every day. But I don't have much of a wardrobe budget. Or someone taking care of my clothes. Or the time to plan out my sophisticated outfit with a touch of edginess as I'm racing to get everyone's teeth brushed and out the door each morning.
Except, as I think about these women – who are all busy with endless demands on them as well – I realize that I could step it up a notch. I could pull it together even on days when I'm working from home or sitting in my office not meeting with anyone.
Why bother, you might ask? Because though it's about perception and visual identity, deep down it's also about how it makes you feel. When you choose clothes that reflect who you are and where you strive to be in life, you actually start to feel and behave that way. It gives you confidence and pride. And that is an amazing feeling both when you're alone and when you're in front of the world.
Here's to personal fashion and powerful women. Go put on what makes you feel best and rock the world.
Now – your challenge. Pick out 5 items in your closet to get rid of. Just go do it. A t-shirt with a hole. Those pants that don't fit. The shoes that are scuffed beyond repair. I promise, you'll feel better with those items gone and you'll never be tempted to wear them again, already improving the quality of your wardrobe.
Let us know what you got rid of in the comments, and if you feel so generous, share on social media with #myalmacostyle

* Quote from Tales from the Royal Wardrobe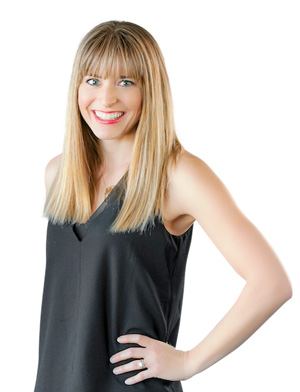 Michelle Huls Rice
Founder, Women's Dreamvision Network
womensdreamvisionnetwork.com
Michelle Huls Rice is the founder the Women's Dreamvision Network where she helps new female entrepreneurs build and market their businesses while providing a behind-the-scenes look into how others brought their dreams to life.
Her professional interests include thinking outside the box when building communications plans, fixing broken web architecture, and finding interesting ways to tell technical stories. She loves utilizing social media, especially Facebook, Twitter, and Instagram for this.