Are you one to flight to warmer lands at every chance you get once winter hits? Or are you wanderlusting for a winter staycation? Wherever you live a winter vacation is always a good choice, even though a summer vacation seems like the most liked option.
I went shopping for a dress this morning (one of my best friends is getting married. I'm not part of the wedding party officially but she still asked me to wear a specific color -she's thinking photos, you know). But I regress, while shopping I noticed all the swimming suits are out already; with a "really?!" expression still in my face, my mother-in-law says, "it must be for people who go on cruises right about now". Now, I love white sand beaches and cocktails as much as the next girl. But as of a few days ago, I have a new kind of wanderlust for cabins, crisp air, sweeping canyons and homemade hot chocolate.
Where to go? Well, if you live in a town with plenty of winter charm you might want to save some exhausting traveling and enjoy a winter staycation. What to do during a winter vacation? Well, whatever you do, make sure to make a plan so you don't end up binge watching Netflix for the whole staycation. These are some simple ideas to get your inspired so you can forget about swimming season for now.
Homemade hot chocolate
Winter is the best time to enjoy a warm, yummi cup (or two) of hot chocolate. Don't forget to add marshmallows to top this treat off. You could also look online and follow a recipe for a deliciously rich cup of hot cocoa and maybe some cookies too (check out this recipe, from our friends at CreatedbyChicks for some unexpected treat.
Views that will blow your mind
Head out to the country for a scenery that will make you feel like you are living in a postcard. Go for a hike or find a nice little cabin where you can take all the mountainous beauty while staying warm (bonus points!).
One word: Skiing
Apart from burning up to 3,000 calories during six hours of skiing, tone your stomach muscles, and boost your immunity, skiing is so much fun! No wonder is a favorite winter pastime of many celebrities. It is also a wonderful activity to do as a family and everyone can enjoy regardless of their skill or age.
Take a shot at sledding for some youthful fun
Sledding is probably one of the least expensive and fun ways to get some of that crisp, fresh air during a winter staycation. We live in hill and our driveway has been known as "the" place to use for casual sledding by our little neighbors. Being a favorite activity of young children, always make sure to be safe and have them use protective gear.  If you are supervising, you also eliminate the risk that a child will try a dangerous stunt because kids tend to do that only when their parents aren't looking.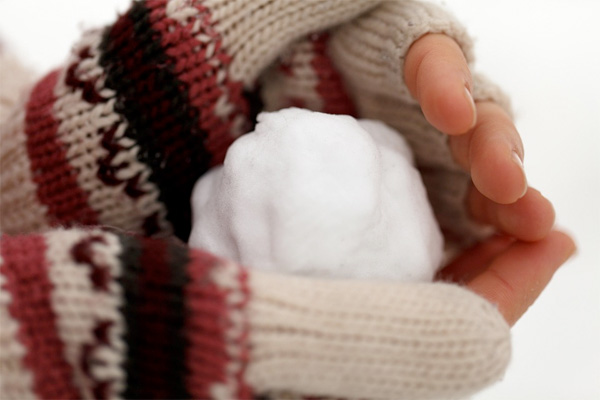 Go for a snowball fight
A simple yet fun game that can make you warm during those cold snowy days. It is a fun game to play with your significant other or with children. A few minutes of a snowball fight will bring out the child you have inside.
Will you be taking a winter staycation this year? If so, what will you be doing? Do you have any other fun ideas you'd like to add?