Do you enjoy spending time with your friends? Are you a lover of jewelry? Friends, drinks, jewelry, and a great time are all guaranteed when you host an Alma & Co. trunk show. Have a girls night, with a twist, when you host a jewelry trunk show with Alma & Co.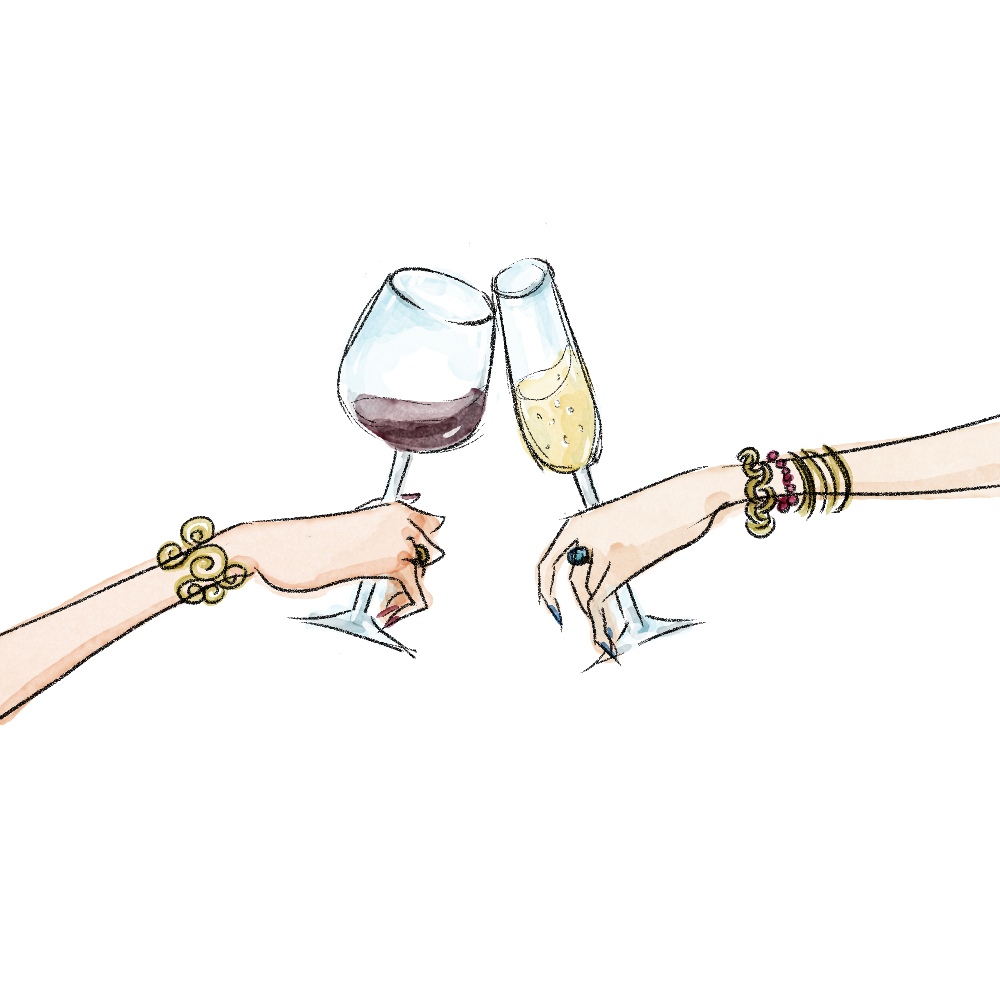 Sample and buy jewelry from the comfort of your home, while spending time with good friends! As a hostess, you'll earn rewards at the end of the night! You might be wondering, "what do I have to do if I host a trunk show"? We want you to be able to enjoy the party with your friends, so aside from providing the location, we ask you to help us with two things:
1. Create a guest list.
Put together a list of friends who you would like to invite, along with their email addresses and phone numbers. If you are not a "planner", we have got you covered! We will send out email invites to let your friends know all about the party. The day of the trunk show, your friends will all receive reminder text messages as well! Do you have friends who might not be able to make it to the party? We encourage the hostess to gather orders from friends who are unable to attend!
2. Provide appetizers or baked goods.
What's a party without food? Every good party has delicious snacks to try while you chat and catch up with friends. We ask that you provide the appetizers and/or baked goods and we will provide the delicious, sparkling drinks for you and your friends to sip on!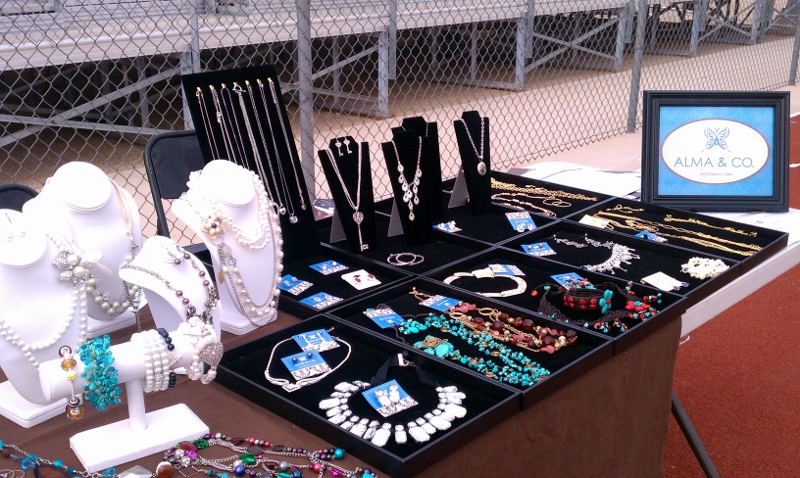 The day/night of the trunk shows, we will have a table set up at the party with different samples you and your friends can try on. We will have pieces from our website, along with pieces from our newest collections that you can pre-order. All of the jewelry ordered at the party will be delivered, by us, to each individual guest. Don't forget, as the hostess, you get rewards from friends buying jewelry!
A trunk show is a great way to earn rewards and money while making memories with great friends and fabulous jewelry! Are you interested in hosting a trunk show? Email us at: info@myalmaco.com